Our Carts
Whether you're in town for a day or are here for a weeklong vacation, there's no better way to see Daufuskie Island than by taking advantage of one of our golf cart rentals. Cruising around the island on one of our premium golf carts gives you the chance to see everything Daufuskie Island has to offer while giving you a taste of the same island life the locals enjoy!
Golf cart rentals are the easiest way to get around during your Daufuskie Island vacation. You can haul the kids to the beach for some fun in the sun, make a quick run to the store for a few essentials, or simply use your premium golf cart rental to travel the island in style.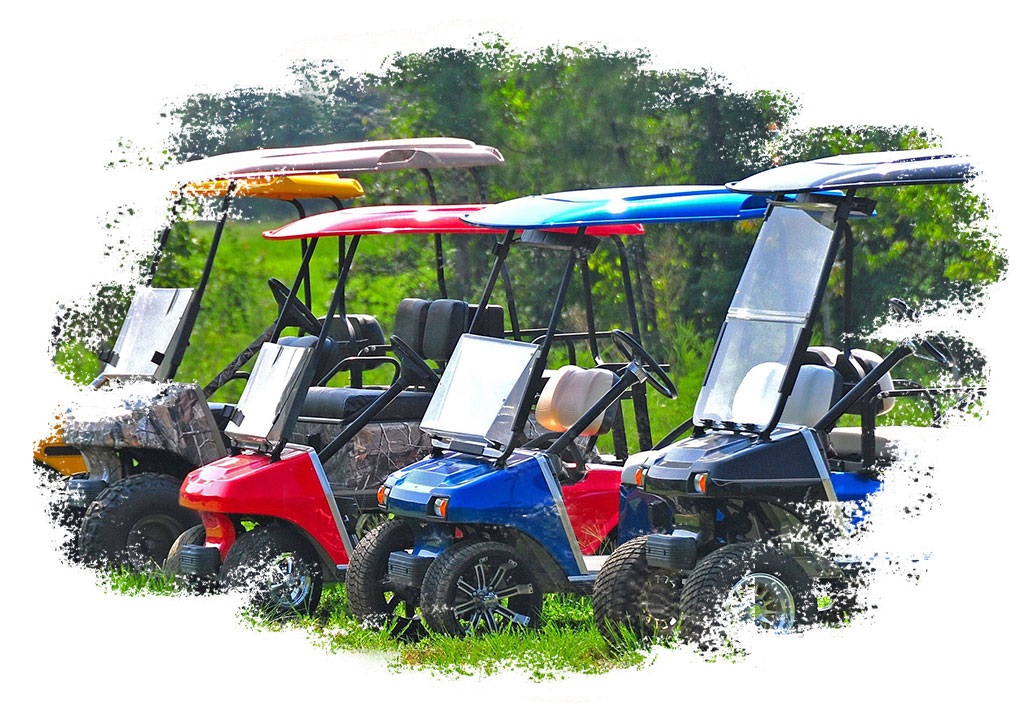 How Daufuskie Life premium Golf Cart Rentals Work
Renting a premier golf cart with Daufuskie Life is simple. All you have to do is get in touch with us and let us know what kind of cart you'd like and when you're arriving. We take it from there, making sure your cart is in tiptop shape for your arrival. Once you've reached our beautiful island, we will have your cart ready and waiting at the Public Dock in Freeport Marina. After that, Daufuskie Island is yours to explore!
The Daufuskie Life Fleet
The Daufuskie Life fleet includes four-passenger premium electric golf carts as well as six-passenger premium electric "limo" golf carts to accommodate families of all sizes. All our carts are equipped with features like seat belts, anti-lock brakes, LED headlights, and turn signals to keep you and your family safe.
Please note that our electric golf carts are meant for street use only and are not allowed for use on local beaches or golf courses, and remember to follow the same road rules you would while driving a car.
For more information on our rates, reservations, and refund policies, click here.
Reserve Your premium Golf Cart Rental
Golf cart rentals aren't just great for vacations, they're perfect for special events as well. Whether you're just visiting or need to rent a premium golf cart for a birthday, wedding, or anniversary, Daufuskie Life has you covered. When you combine our fleet of new-model premium golf carts with our outstanding customer service, you'll be in for an experience you'll never forget.
Reserve early to ensure your cart is available, and please call if your rental is needed within 24 hours!